Details

Parent Category: History
Hits: 206125
Statistika / Statistics / Statistik - 5.7.2016
Details

Parent Category: History
Hits: 10562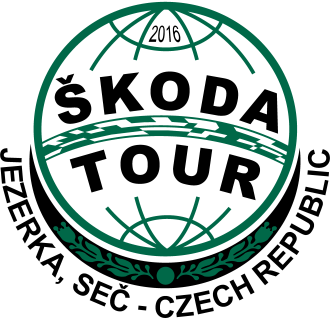 Dear Škoda Friends !
Next Škoda Tour will be held from
9th to 16th of July 2016 in Czech Republic. We are going to meet in the hotel Jezerka on the dam Seč (Region of Železné hory).
Hotel Jezerka, The town of Seč
Please note that the check in procedure starts at 15 o'clock at the reception of the hotel Jezerka.
Here you can find the Approaching information. If you have any question, don't hesitate to ask us.
Our partner - Skoda dealer Auto MERCIA offers you a pre-order of Skoda products.
Contact :
ÚAMK-Automotoklub Škoda
V.Klementa 839
293 01 Mladá Boleslav
Czech Republic
This email address is being protected from spambots. You need JavaScript enabled to view it.
+420 606 615 370
Details

Parent Category: History
Hits: 5112
Program
Arrival from 15 o'clock