Details

Parent Category: History
Hits: 6429
SkodaTour-Friends !
Here you can find the application form for Skoda Tour 2017 in the neighborhood of Berlin.
Please fill in and return the application on 15th February 2017 at the latest.
Before 24th March 2017 you will receive the invoice.
In case that you will not participate at the SkodaTour 2017, please let us know per email, telefon, telefax or mail.
It will help us a lot on the planning and organization of the tour.
The information always updated you can find on the Skoda Tour webpage: http://www.skodatour.eu
In case you have any questions, please send us an email.
Questions concerning organisation is: Simone Höckendorf This email address is being protected from spambots. You need JavaScript enabled to view it.
Questions on application:Heinz Tzschöckell This email address is being protected from spambots. You need JavaScript enabled to view it.
We hope to see you healthy in Berlin.
We wish you all a merry Christmas and a happy new year 2017
The organization and assistants of Skoda Tour 2017
Simone Höckendorff and family Rettig, family Wanke and family Tzschöckell


Application form,

Application form
Details

Parent Category: History
Hits: 6173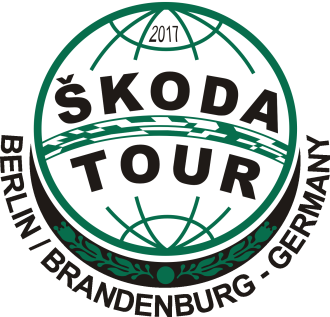 Dear Škoda Friends !
Next Škoda Tour will be held from
22nd to 29th of July 2017 in Germany. It will be for the first so close to any of the capitals of European country.
From the Hotel "Van der Valk Berlin/Brandenburg" it is only 25 km to the centre of the German capital - Berlin.
www.berlin.vandervalk.de, www.berlin.de/tourismus/
Invitation (application form) as well as all necessary details of the tour will be send until beginning of the month of December. The detail will be published on this website as well.
Organizing team :
Simone Höckendorff, Rettigs family, Tzschöckells family and Wankes family.
You can ask for more information by : This email address is being protected from spambots. You need JavaScript enabled to view it.